Welcome Parents!
All parents & students are encouraged to have access to the HOME PORTAL in order to see grades, attendance, and discipline reports in live time. If you don't already have access contact your school's secretary for a login and password. Parents can have their children linked to one account for convenience. If you need help linking your students to one account please contact Michelle Bush at (334) 774-5197 ext. 2507 or email at mbush@ozarkcityschools.net
A few dates you might want to know for the 2018-2019 School Year:
Progress Reports are sent home with students on September 12, November 7, February 6, and April 24.
Report Cards are sent home with students on October 10, January 9, March 20 and May 23, except the high school students last report card is mailed home.
Spring Break is March 25 - March 29
Prom is April 19
Graduation, by ticket invitation only, is May 16
TESTING DATES FOR THE DISTRICT:
Fall Testing for grades 3-8 is held between August 6 - September 28
PreACT - 10th grade - October 2
ACT WorkKeys - 12th grade - October 2
PSAT/NMSQT - 11th grade (must sign up if interested) - October 10
ASVAB (Voluntary) 10th - 12th grades - November 7
ACT w/Writing - 11th grade - February 20
Spring Testing for grades 3-8 is held between April 8 - May 3
Have your child check with their guidance counselors for scholarship information if you are in high school... Graduation is right around the corner!
| | |
| --- | --- |
| | Click on Notify Me to receive messages directly from the district in case of school closing, delays, or parent information. |
| | Click on Chalkable to access your student's school information. Please see the school secretary for log-in and password. |
| | |
| --- | --- |
| | Click here to access ALSDE test scores for Ozark City Schools under the Data Center, Assessment Reports. |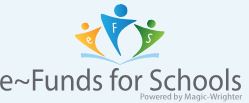 Link to efunds - Add lunch money for student's lunch accounts
WEATHER LINE PHONE NUMBER: (334) 445-3794
In case of inclement weather call this number to see if the school is in session for the day. Our Superintendent updates school closings on a voice mail for you.